Shibari Network
The best Selection of International Pages dedicated to Japanese Bondage
Die beste Auswahl internationaler Seiten zu Japanischer Bondage
Hier finden Sie die weltbesten Seiten (japanisch, amerikanisch und europäisch), die sich der Tradition japanischer Seilfesselung (Shirbari) mit dem traditionellen Hanfseil (Asanawa) verschrieben haben. Das Shibari Network dient dem Austausch und der Information, es verfolgt keine finanziellen Interessen.
Falls Sie Mitglied im Shibari Network werden wollen oder Fragen dazu haben, schicken Sie bitte eine E-Mail an Drachenmann. Bitte geben Sie Ihre URL und die Banner URL an. Wir behalten uns vor Ihre Seite zu überprüfen, ob sie den Standards des Shibari Networks entspricht.
Wir haben außerdem eine Shibari Network Mailinglliste (englisch) unter Shibari Network Group für Diskussionen, Austausch, Tips und Ideen. Hierzu ist eine Yahoo ID zum Zugang zu den Yahoo-Groups kostenfrei zu beantragen.
----------------------------------------------------------------------------------------------------------------------------------------------------------
Here you will find the world best pages about japanese bondage (japanese, american, european) dedicated to the tradition of japanese rope bondage (shibari) with the traditional hemp rope (asanawa). The Shibari Network was founded to exchange information solely; there are no financial interests involved.
If you want to become a member of the Network or if you want to ask a question, please send a mail to Drachenmann. If you want to be represented on this page, please send us your URL and the banner URL. We reserve the right to check whether your pages meet the standards of the Shibari Network.
We do have a Shibari mailing list for members (in english) as well, for discussion, exchange of information, tips and ideas. You need a free Yahoo Membership ID to access the Yahoo Groups.
Aus juristischen Gründen gilt: Wir distanzieren uns hiermit ausdrücklich von den Inhalten, die sich hinter den hier aufgeführten Links, den dahinter stehenden Servern, weiterführenden Links und sämtlichen anderen sichtbaren und nicht sichtbaren Inhalten verbergen. Sollte einer der Server mit seinem Inhalt gegen geltendes Recht verstoßen, so ist uns das nicht bekannt. Auf entsprechende Benachrichtigung hin wird der Link selbstverständlich gelöscht. Weiterhin sind alle Angaben zu den gelinkten Anbietern ohne Gewähr.
Jegliche Form der Verantwortung bezüglich rechtlicher und organisatorischer Gegebenheiten, Inhalten, Versprechungen usw. der von uns gelinkten Anbieter lehnen wir ab. Wer durch unsere Links auf einen Anbieter stößt und mit diesem einenVertrag jeglicher Art abschließt, tut dies eigenverantwortlich. For legal reasons applies: We explicitly dissociate ourselves from the contents behind all above mentioned links, the servers, further links on these pages and all other visible or invisible contents. Should one of the servers be in breach of the law, we don't know anything about that. As soon as we are informed about it the link will be crossed off the list immediately of course. Furthermore no responsibility is accepted for the correctness of all information about the linked pages and the people behind them. No responsibility is accepted either for legal and organizational facts, contents, promises and so on given on the linked pages by the people behind them. Whoever comes to a potential seller or whomever through the links on this page and for example makes a contract with such a person does so on his own authority.


Bondage Project/Japanbondage.de (english/german)


Performance Page des Bondage Projects (eng./german)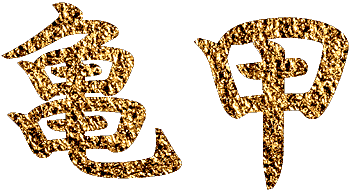 THE Japanbondage Page with big How to Section (engl./japanisch) www.kikkou.com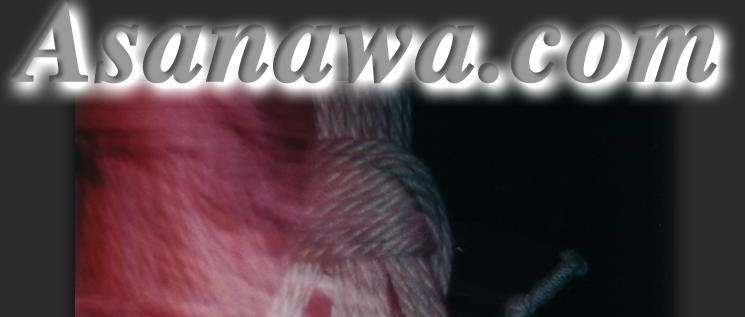 Asanawa Japanbondage (english/japanese)


Fetishjapan (english/japanese)


Tokyo Bound (english/japanese)


Akechi Denki Page (japanese) - He died with the age of 64 in Juli 2005


Master Kai's Homepage (japanese)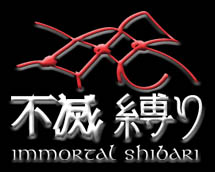 Imortal Shibari (portugues/english)


Tatu's Rope Art Pages (english)


Kinbaku - The Art of Erotic bondage (english)


Chiba Sensei Homepage (Japanese)


Yu-gen - Tha Stage of Kinbaku (Japanese Nawashi, engl/jap)


Personal Bondage Page (chinese, english)


French Shibari Page of Philippe Boxis

Zurück zum Index - Back to Index